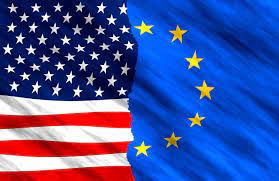 WTO authorised the European Union to impose tariffs up to $4bn on US goods, as countermeasure for USA subsidies to Boeing, ruled as illegal.
This ruling, which confirms the EU's right to retaliate, stems from a decision of the Appellate Body (WTO's highest instance) of March 2019. This confirmed that the United States has not taken appropriate action to comply with WTO rules on subsidies, despite previous rulings and it continued to illegally support Boeing at the expense of Airbus, the European aerospace industry and its many workers.
The amount of EU tariffs is below the $7.5 billion in duties approved last year by the WTO to the US against EU products, in retaliation for the state support for Airbus. These duties, still in force, hit several EU products, including some geographical indications.
"I would much prefer not to do so – additional duties are not in the economic interest of either side, particularly as we strive to recover from the Covid-19 recession" commented on Twitter Executive Vice-President for an Economy that Works for People and new Commissioner for Trade, Valdis Dombrovskis.
To conclude, although engaging with the US for a mutually beneficial resolution, the European Commission is also starting to prepare for the worst-case scenario. In fact, it intends to involve EU Member States in order to use its rights of retaliation, developing a list of products that would become subject to additional EU tariffs.
More information: Boeing subsidy case: World Trade Organization confirms EU right to retaliate against $4 billion of U.S. imports