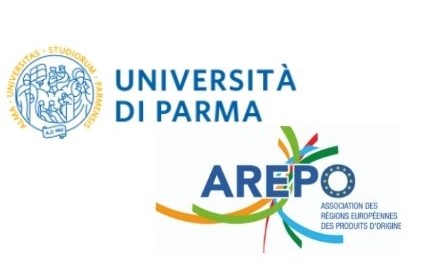 AREPO welcomes the University of Parma among its associate members!
Considering the commitment of UniPR to support the production of GIs through research activities and knowledge transfer for the GI Consortia of the Emilia Romagna Region, AREPO and the historic University of Parma, under the supervision of the Department of Economic and Business Sciences and the scientific responsibility of Professor Filippo Arfini, have signed a partnership agreement to formalize a scientific collaboration in the fields of Geographical Indications, EU quality schemes and local food systems.
The objectives of this cooperation include the development of common actions in the field of education and training, socio-economic analysis and exchange of good practices related to rural and territorial development, with particular attention to GIs, EU quality systems and Localised Agri-Food Systems, as well as efforts to obtain funding at EU to support the creation of education and training programmes on GIs and EU quality systems.
The University of Parma, in the areas of Food Science and Management directly related to the topic of Geographical Indications, offers 3 Bachelor's degree courses and 3 Master's degree courses, including the Master in Management of Quality Food Systems and Gastronomy (FOOD Quality).